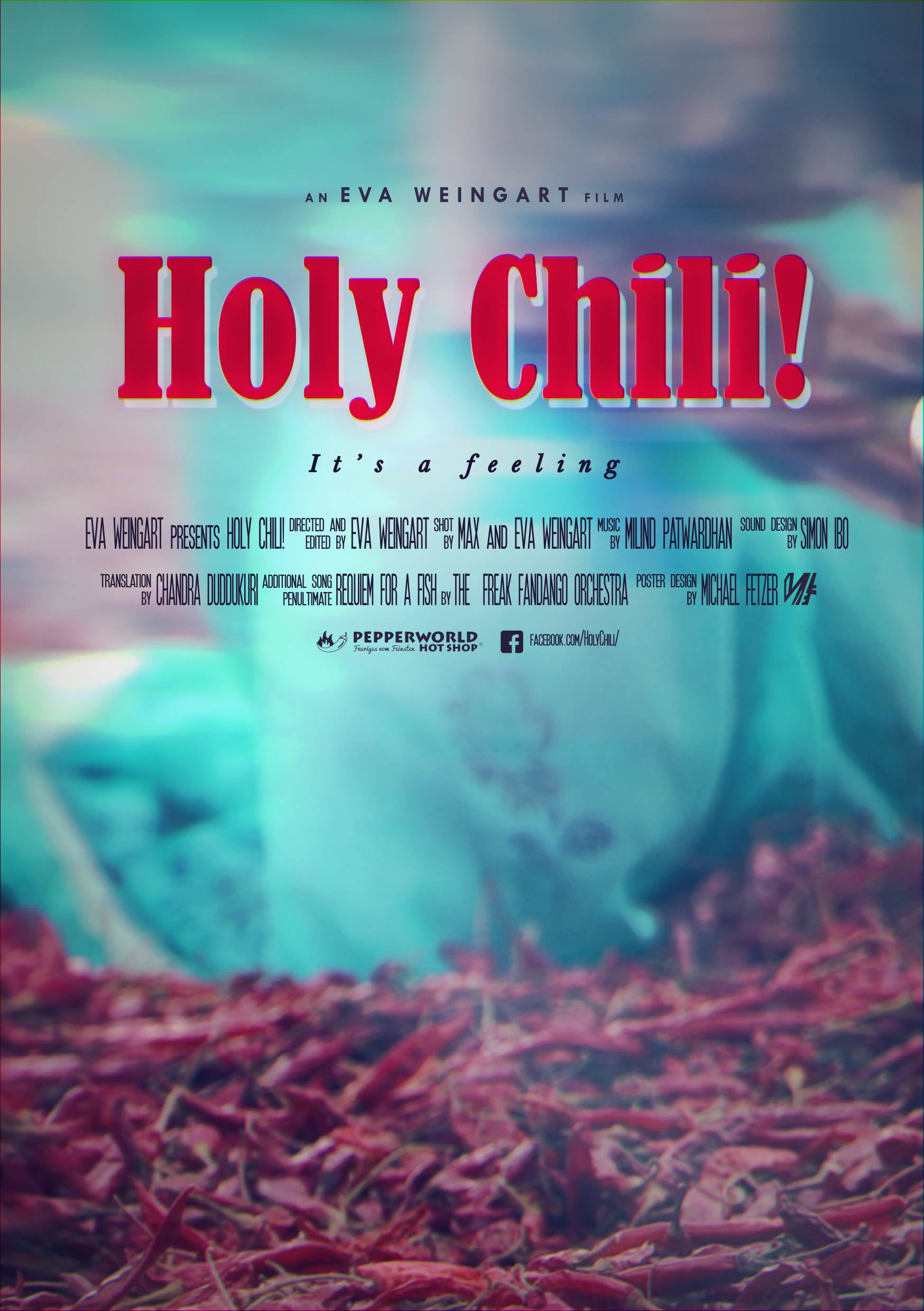 "
Holy Chili!
" is an artistic documentary from the German filmmaker and producer
Eva Weingart
. I had the honor to design the movie poster with her.
"In a place where the caste system still divides the society, there is one thing that everyone seems to share: the love for chili. Holy Chili! tells a story about tradition, hard work and passion."
 - 
Eva Weingart
 (2017)
The film is a 30-minute documentary about the passion for sharpness. In April-May 2017, Eva Weingart and her brother Max travel to Guntur, South India, to Asia's largest chili plantation. They travel to the countryside to see the farmers, the best chefs in town and the gurus to find out why so many Indians are crazy about chillies and what we can learn from them. They do more than just talk about food: behind the spicy fruit there are many stories of Indian culture, from Ayurveda to the caste system.